SÜTAKSAN® SUTAK MILK PRODUCTION MACHINERY INDUSTRY TRADE COMPANY LIMITED

Since 1983 milk factories, to dairy milk, milk collection centers, projects, machinery, equipment, installation and use of the services we are providing training.

We cater to domestic and foreign markets for machinery and equipment are.
Our main goal is to comply with the CE criterion.
Year of the experience and knowledge to use to serve our customers is our primary goal.

SÜTAKSAN ®

SUTAK MILK PRODUCTION MACHINERY INDUSTRY TRADE CO. LTD. is a registered trademark.
---
We are very attentive to Food Safety
We built special line of machines to meet or exceed the highest sanitary standards.
Our fillers design and built to meet the highest hygiene standards.
Such as: The European Hygienic Engineering & Design Group (EHEDG), FDA and 3-A Sanitary Standards

We build equipment that is conforming detailed sanitary standards, and compliant to The Codex Alimentarius "Code of Hygienic Practice", The European Hygienic Design Group (EHEDG), International Dairy Federation (IDF)] and 3-A Sanitary Standards. That means our equipment's are in compliance with applicable sanitary codes for equipment construction. We apply the best design and construction practices that cleaning and sanitizing methods are increased efficiency in equipment cleaning and lower cleaning costs and meet Food Safety requirements.



SÜTAKSAN ®
PRODUCTS

COMPANY NEWS


REFERENCES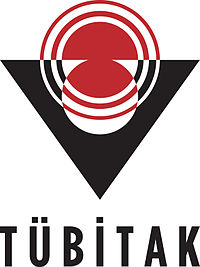 No. 712 053 TUBITAK (R&D Financial Support) project is realized Bolvadin Milk - Milk Powder is made of Production
---
The company, along with the Yılmaz Machine Milk Powder Plant Manufacturing Project Installation Installation Services started. 100KG/H - 300 KG/H - 500 KG/H - 1000 KG/H- 2000 KG/H .... Milk Powder Plant will be delivered by manufacturing.